Happy February, OSUCOM!
Fall in love with ultrasound this month by attending some of our fun and informative ultrasound sessions!
Want to get some time to review specific scans of your choosing along side of ultrasound experts and sonography students?

Attend the Open Scanning/Honors Ultrasound Sessions:
Thursday, February 15th, 2018, 5-7pm, Prior 6th Floor

 
Advanced Ultrasound
Upcoming Sessions

Tuesday, February 6th, 5-7:30 pm, 6th floor Prior - Abdomen

Information about scan to precede session via email

Questions? Contact Amber,

 

amber.gombash@osumc.edu
*Medical Students of all training levels are welcome to attend AUS Pathology Lectures
Honors Ultrasound
Honors Ultrasound/Open Scanning Sessions

Thursday, February 15th, 2018, 5-7pm, Prior 6th Floor

 

Questions? Contact Dr. Bahner

 

david.bahner@osumc.edu
Trained Simulated Ultrasound Patient (TSUP)
Communities of Practice (COPs)
COPs are groups of doctors and students dedicated to advancing US within a specialty.
Ultrasound Research Interest Group (USRIG)
Next USRIG Lecture on Proposals/IRB: TBA

Ultrasound MDSR Students:Feel free to reach out to us sooner for help! Contact USRIG President

 

Rohit Menon
USIG Engagement Committee 
Upcoming Events

Games, competitions, social events, extra scanning sessions - we'll keep you updated as we confirm dates and activities!

Questions or comments? Contact

 

Michael

!
SAVE THE DATE:
March 24, 2018
SONOSLAM Med Student Ultrasound Competition
in NYC!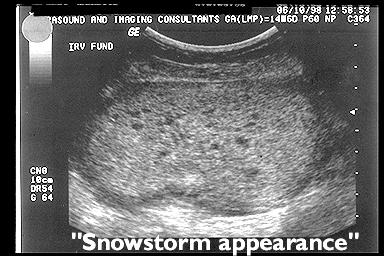 Classic image of a molar pregnancy with a name fit for the season

Get to know your Executive Board!
Question of the month:
The groundhog saw his shadow...again. time for 6 more weeks of winter!
What helps you get through the winter season?
Student Leaders
President - Antoinette Pusateri, M4
Justin Timberlake's new album!
Vice President - Charles McCombs, M3
Working in heated hospital for 12 hours a day!
Secretary - Yalan Vu, M2
Warm beverages 
 Treasurer - Toacca Taylor, M2
   Snow days!
 Education Coordinator - Max Scoville, M4
 Eating and watching movies indoors
 Senior Communities of Practice Coordinator - Michael Howell, M3
 Cuddling
Junior Communities of Practice Coordinator - Sean McDermott, M2
 Counting down the days until Spring Training starts in AZ #rolltribe
 BUS/TSUP Coordinators - Kyle McAtee, M2
 Wearing layers so that I can show off my wardrobe    
 Jess Wolf, M2
    Sledding
 IUS Coordinators - Martina Diaz, M2 
My Echo Dot waking me up to Christmas music daily
 Anthony Vargas, M2
 Small fires in my apartment
AUS Coordinator - Amber Gombash, M3
 Warm weather vacations that I no longer have time to take as an M3 
Industry Relations Coordinator - Nayan Shah, M2
Dark Beers and Bourbon 
 Webmaster - Jimmy Moley, M2
  Winter boots
 USRIG President - Rohit Menon, M2
 Warm blankets and piping hot food
 USRIG Vice President - Lauren Mamer, M4 
 Egg nog
Faculty Advisors:
David Bahner, MD, RDMS
 Attending scanning sessions while my honors students try to get in all of their scans!
Creagh Boulger, MD, RDMS
 Making the kids play outside
Letter from Dr. Bahner
As an advisor, I am so proud of all the OSU students that participate in the

 

Ultrasound Interest Group

 

and the

 

Ultrasound Research Interest Group. The past year has seen a lot of students lead, serve and inspire!  For example multiple students participated in the 2 Ultrafest last year in February and October 2017. Hosting these regional event for students from medical school, college and high school was a great time to learn how to use ultrasound and make new connections.  
 
The students from USIG participated this past year in AIUM's national convention and won the Sonoslam medical student event in 2017 becoming back to back winners from 2016 NY and 2017 Orlando. Can the OSU team win back to back to back in 2018 in New York City? We will see on March 24, 2018!
 
The 2017 WCUME event was in Montreal and OSU medical students and residents represented across the border with our colleagues north of the great lakes. The 2018 WCUME Ultrasound world cup will be held in Winston Salem in 2018 and it is my hope that OSU could field a team this year and reclaim this ultrasound world cup from the 2017 winning team of Iran!
 
The state of our Ultrasound Program at OSU is strong! I know we can do better and it is my hope to brand 2018 the Year of

 

SOLUTIONS. Our teams at the medical student, faculty, fellow and resident levels are constantly changing, however the camaraderie, collaborations, and respect for each other helps us continue to achieve our goals. 
 
Ohio State students continue to be the exemplars in the medical student ultrasound arena. I hope we can continue to lead in 2018.
 
Sincerely,
 
David P. Bahner M.D.
Ultrasound Division Chief
Professor of Emergency Medicine
USIG Advisor 2018